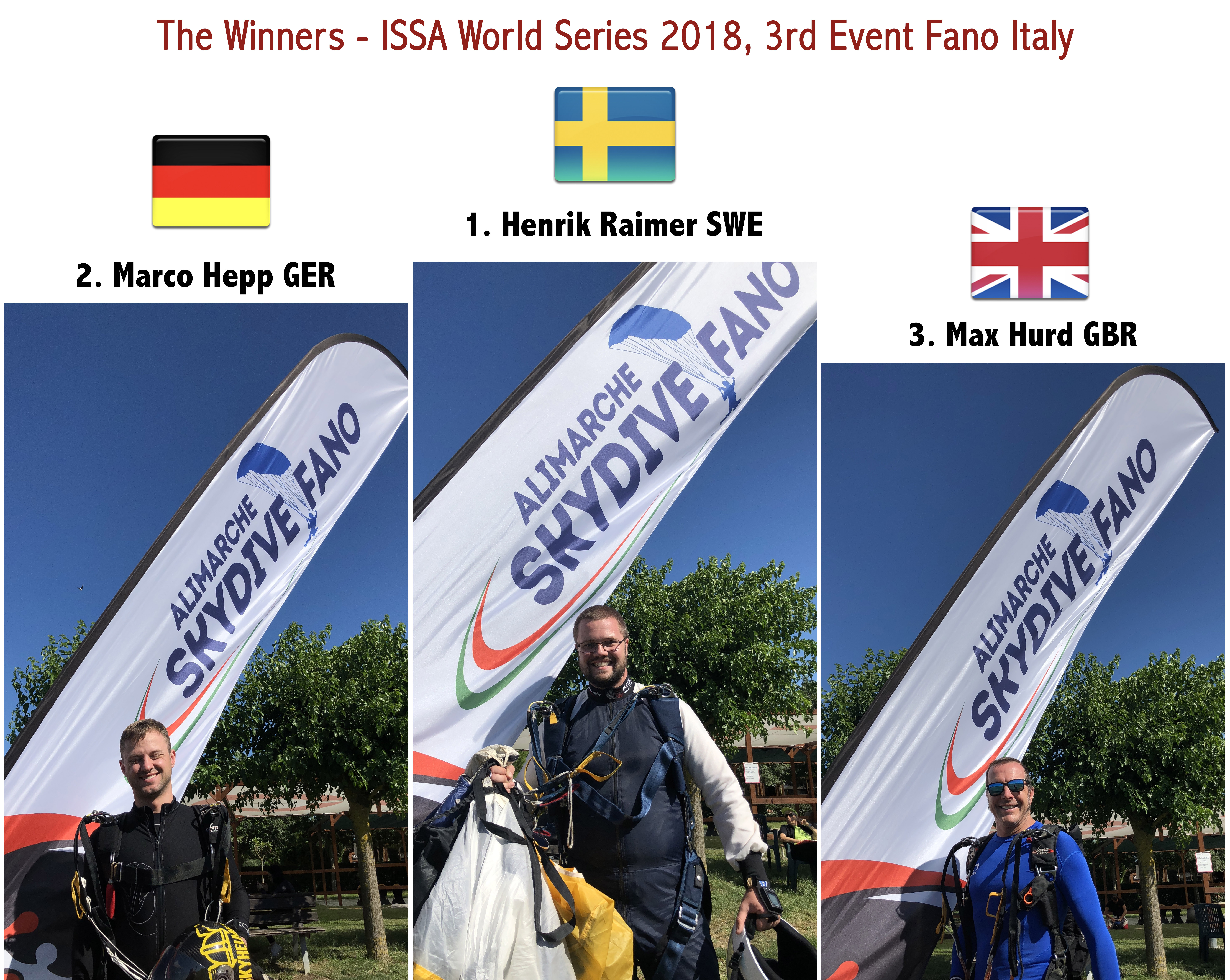 Words by Tim Porter:
On Friday 22nd June four Italian & six speed skydivers from five countries arrived at Fano drop zone for the 4th year ISSA competition & 2nd Italian Nationals. This centre is one of my favourites in Europe with lovely views of the Adriatic coastline, the facilities & ambience staff & customers create together make for great times on the ground & in the beautiful skies above.
I arrived in time for one training jump before a summer storm stopped us flying, many having travelled far relaxed with a wonderful weekend forecast ahead. 8pm Judges & competitors met for discussion & next days planning. In many different competitions I've not met such a friendly group of individuals willing to share information & their personal techniques. Speed skydiving is very much a sport of the mind. One tip given to me was to stop flying & allow myself to fall, not an easy task, having never found the "sweet spot" & mostly finding myself super steep tracking on my front. Slower than previous competitions above Fano my results being 405.5 average. Timothy clean your position!
Saturday morning first load we started, two passes with five solo competitors on each allowing us plenty of timing between exits for safety. Fano airfield has a massive grass landing area, with the flight run almost always from the sea to the land gives us the beach down one side to reference either left or right helping to make this locations one of the safest for the discipline of falling or flying as fast as one can towards earth. Seven rounds completed it was decided to finish the final 8th round Sunday morning. With the planned meeting time 9.30am allowing us to really enjoy the evening tasty food & wine Italian style & then sleep longer.
Waking to another beautiful summer morning we completed the competition safely & the prize ceremonies followed quickly, allowing those with a long drive ahead to leave at their leisure.
The ISSA Competition was won by Raimer Henrik from Sweden who breezed 1st place on the podium with 498.47 average. In 2nd place winning his first silver Marco Hepp from Germany 474.06 average, close behind from Great Britain Max Hurd came 3rd with an average speed of 473.02 (average of best five rounds/jumps).
ISSA overall 4th place Stefano Celoria winning the Italian National Championships with 447.07 average, in 2nd place Della Corte Carmine achieving 408.62 average with female Mascia Ferri 3rd place on the podium running 332.38 average.
Simone Bonfanti started with a fast round 1 average 433.23 but logged his next 7 rounds O.B. this might be a record in itself? If the difference of the two average speeds recorded on the Pro Tracks situated on the lateral straps is 60.01 kmph or greater the competitors score is 0.00 thus O.B. (out of boundaries). I wish you a better competition next time.
On behalf of the competitors I would like to thank the drop zone directors Masio, Livio & Daniele (Turbolenza) for supporting this competition during the past 4 years. Special thanks to judges Mario, Sandro, Silvio, Franca, Angelika & Arnold. We hope to see you all plus more competitors in 2019...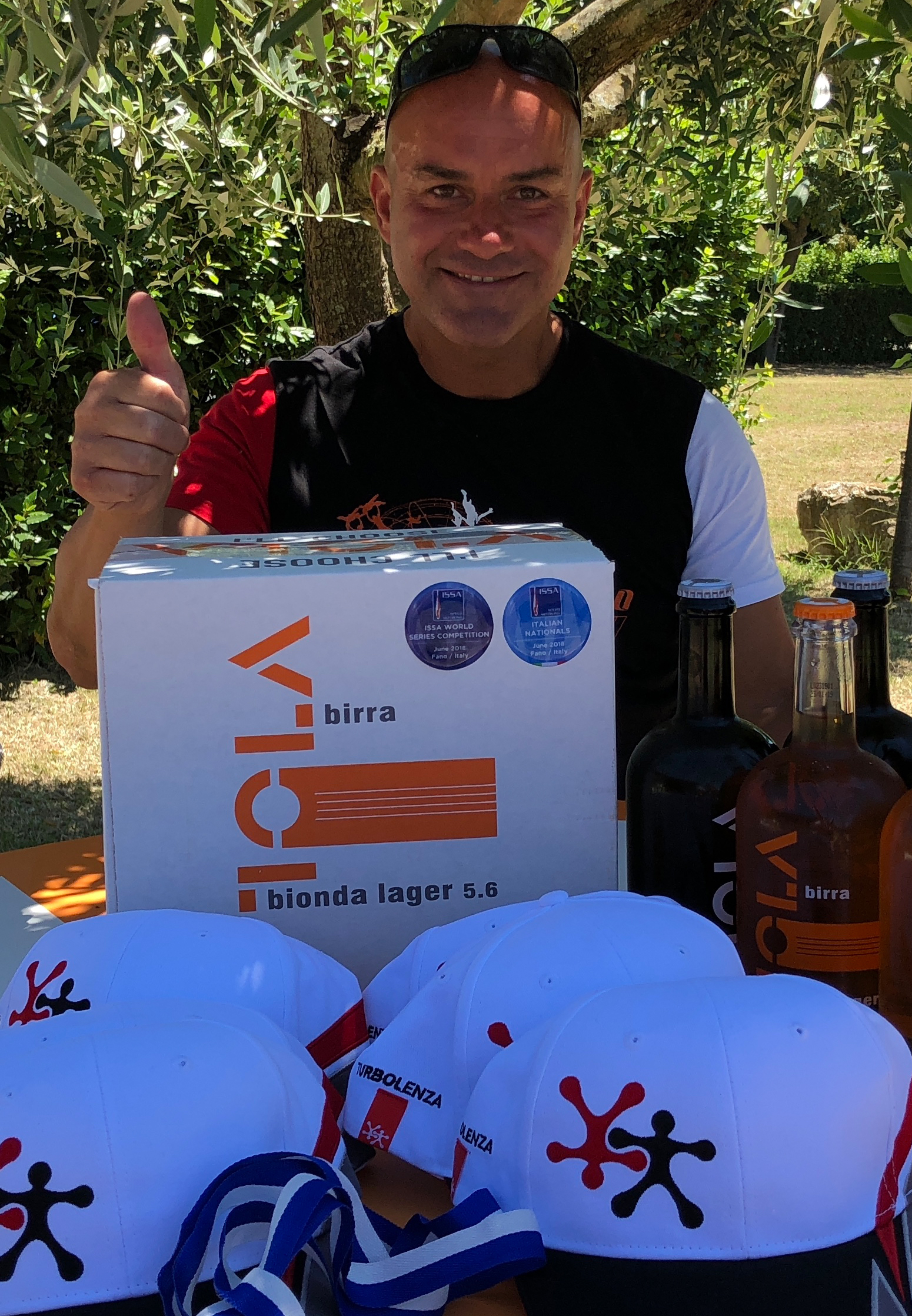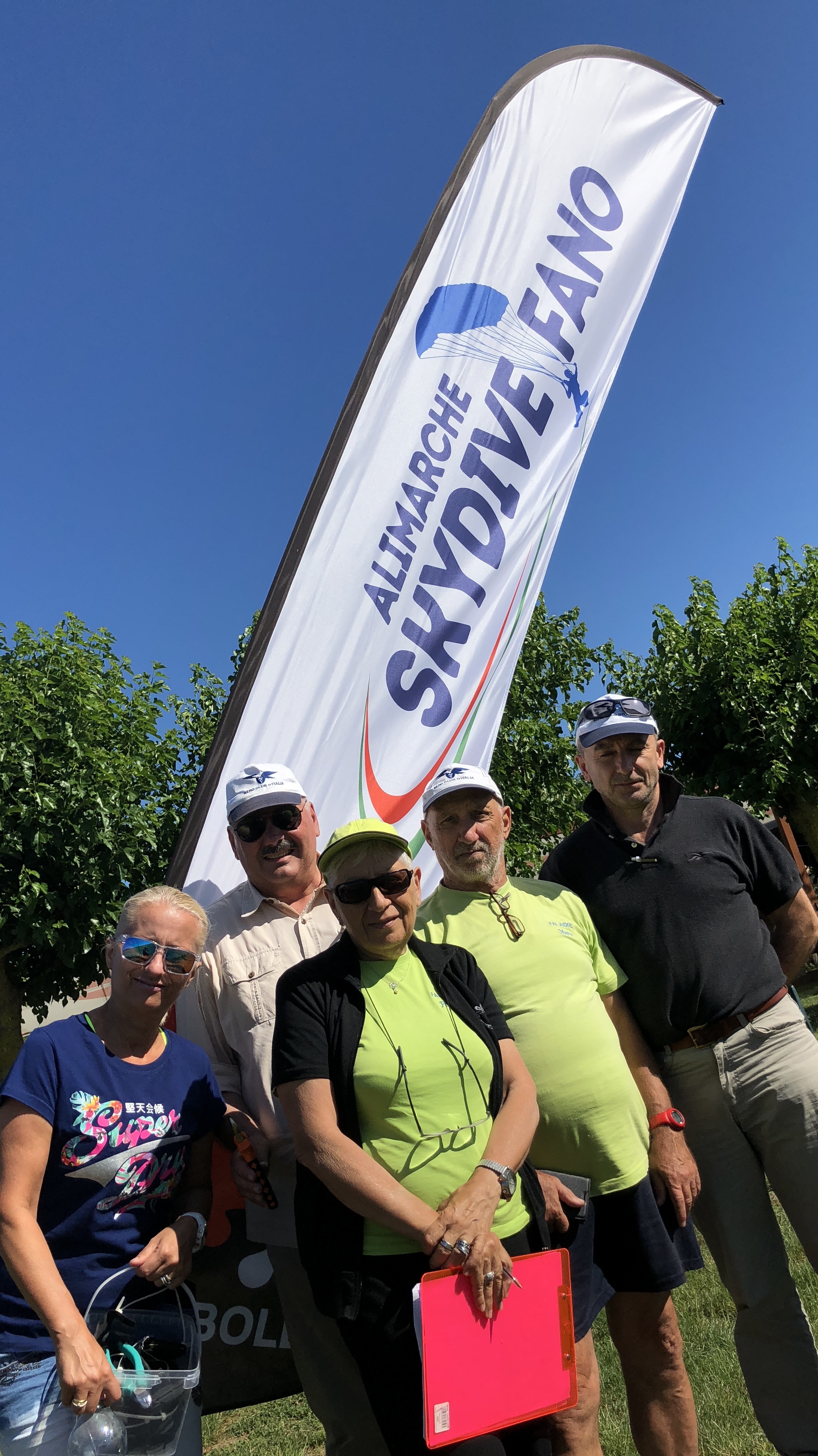 Podium 3rd ISSA World Series Event 2018

Podium 2nd Italian Nationals 2018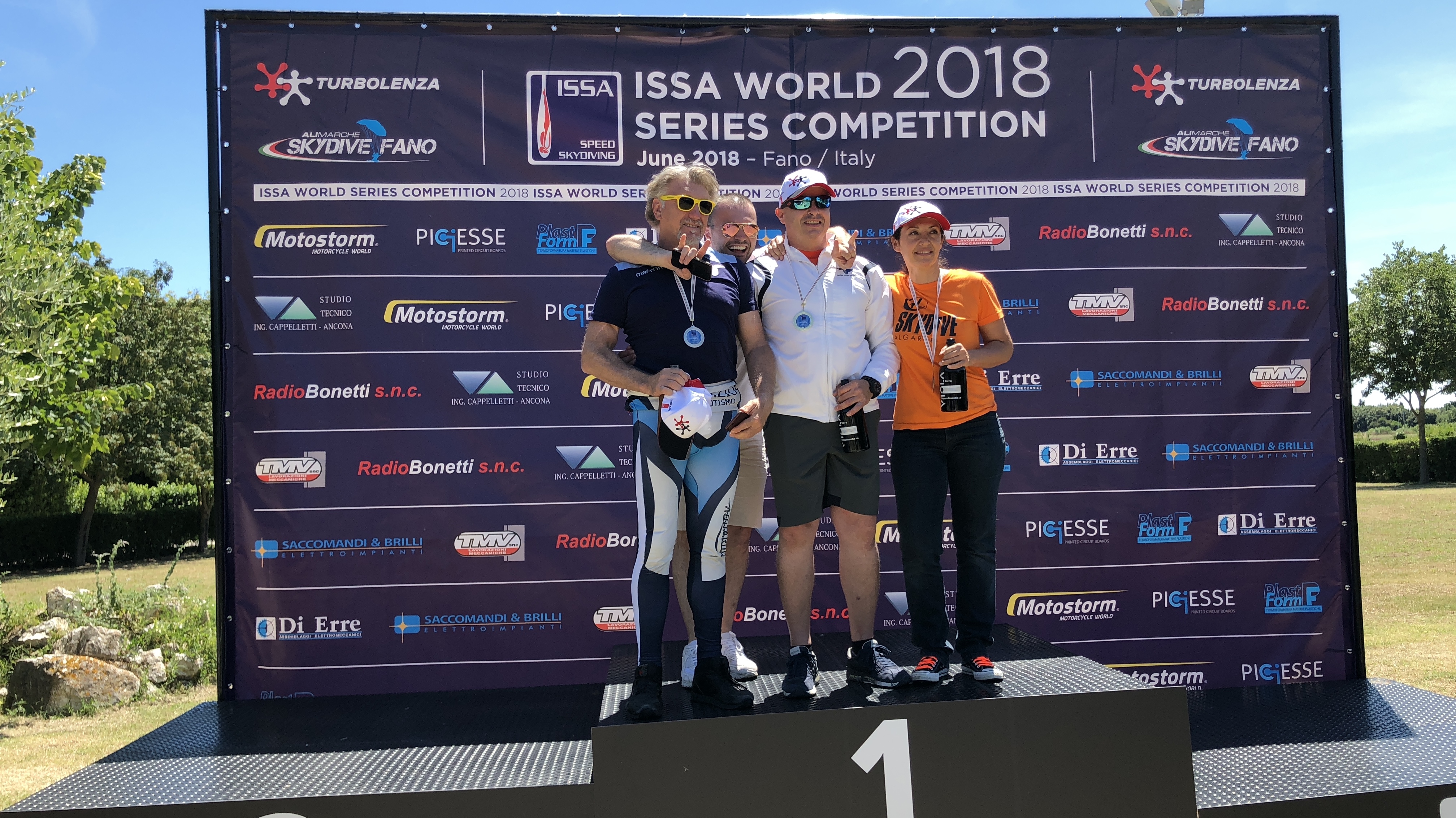 Competitors and Officials


Results