Words by Mikey Lovemore:
Controversial, but I have to admit that part of me was hoping that the weather wouldn't clear on the last day of the competition.. it came close and put me in less than an ideal situation.I was in a good position to beat my personal best after three really good jumps (just one was OB) but I'd had to cutaway from tension knots on round three and my reserve hadn't been packed again yet. I was struggling to find a suitable rig to borrow for the next round and I knew that would play on my mind.
In the end I was saved by the bell and the competition was called on three jumps giving me my second world series win. Henrik Raimer (SWE) World Champion and fastest man ever took second with a solid performance.I'd felt relaxed coming into this round of the World Series, I'd had a good day of training a couple of days before and didn't really have anything to prove. I was just out to achieve what I know I'm capable of and I was ready to accept whatever position that put me in. Luckily in this comp it was enough to win.Great to see some newcomers(ish) making waves at the top end with Theodoros Douzenis (GRE) putting himself into second after round one but eventually being pipped to the third step by Stefano Celoria (ITA). Watch this space, these two are making the right shapes in the air and will continue to be competitive. Overall we had a big varied field with 15 competitors from 8 countries.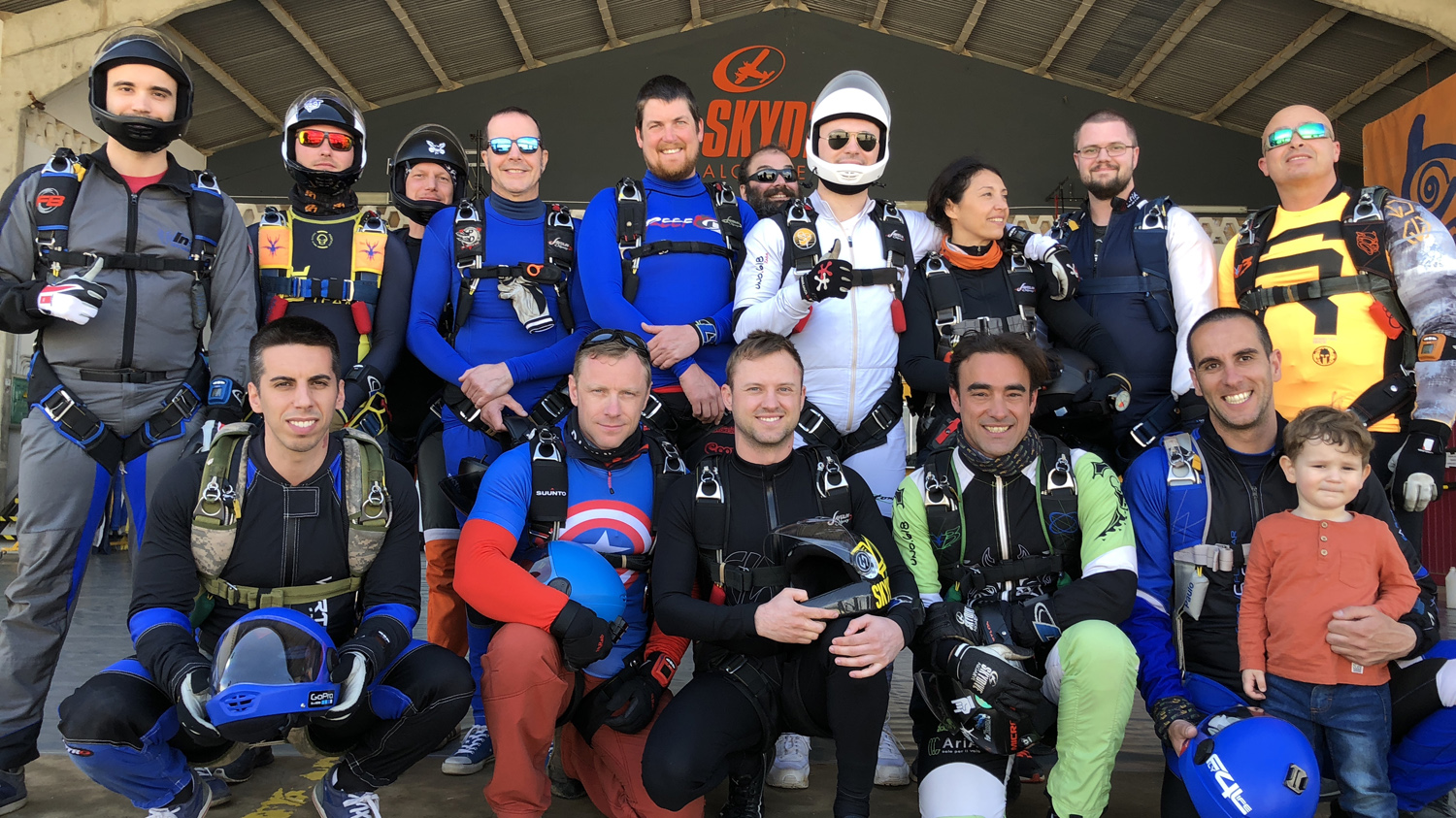 We had a new Female Italian national record from Mascia Ferri of 387.04kph and a new Greek record from Theodoros of 466.91kph.
As ever the progression of the discipline is important so Arnold Hohenegger and Angelika ran a judges training course alongside the competition and congratulations to Gundel Klement (GER), Manuel Almeida (POR) and Carlos Vairihnos Marquez (POR) for becoming speed judges.
Portugal's parachute federation put their full support behind the first round of the ISSA Speed Skydiving World Series this year with Federation president Eduardo Rodrigues with us for the whole competition (That's a first for us and a real honour).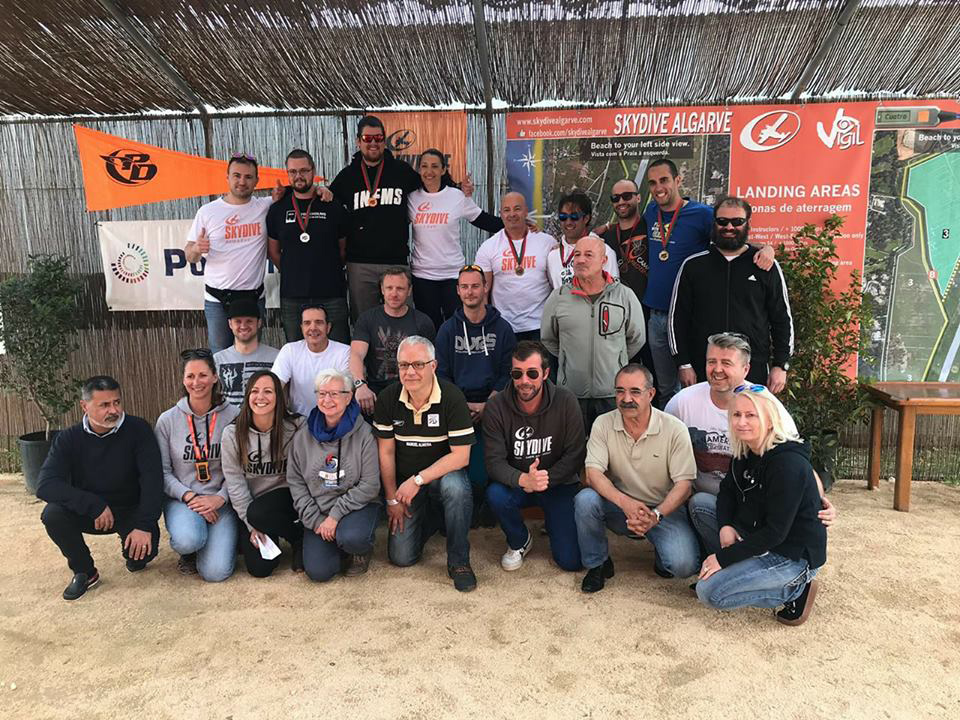 The banquet arranged for saturday evening was exceptional. A real taste of local flavours with the highlights being Bacalhau (Grilled salted Cod), grilled pork belly and beautiful local red wine.
Congratulations to Paulo Alves for winning the first Portuguese nationals which was also being held at the same time.
Skydive Algarve hosted us over the stunning coastline of southern Portugal with their mega fleet of Dorniers and Supervan and kept on the ball with the challenging weather.
Last but not least I want to mention the Reggae Bar... Bolan Bar, Top tunes and nice Mojito.
Gallery
| | |
| --- | --- |
| | |
| Podium 1st Portugues Nationals | Podium ISSA World Series Season Opener |
| | |
| Dornier ready for take off ... | ... over Skydive Algarve |
| | |
Scoresheet