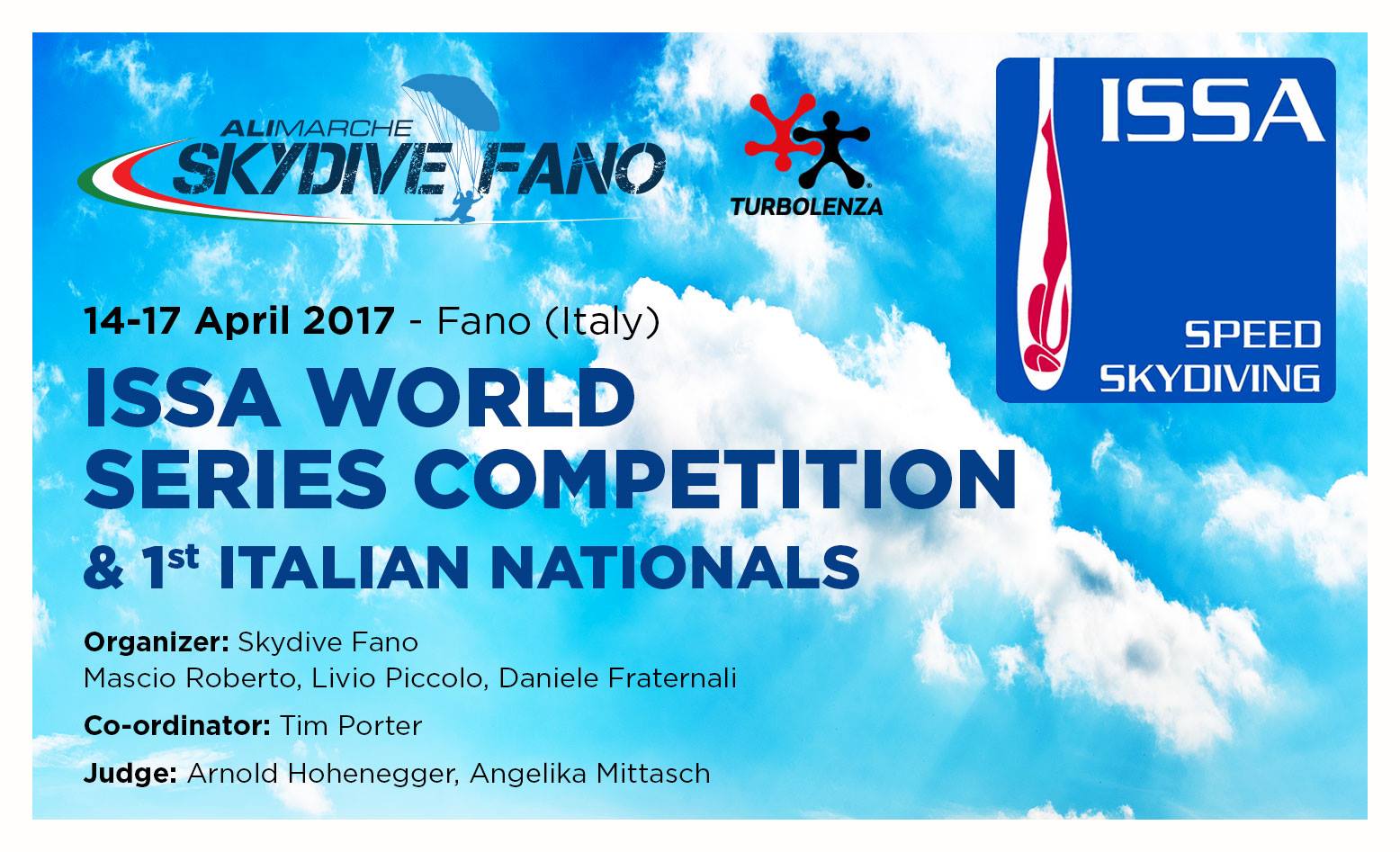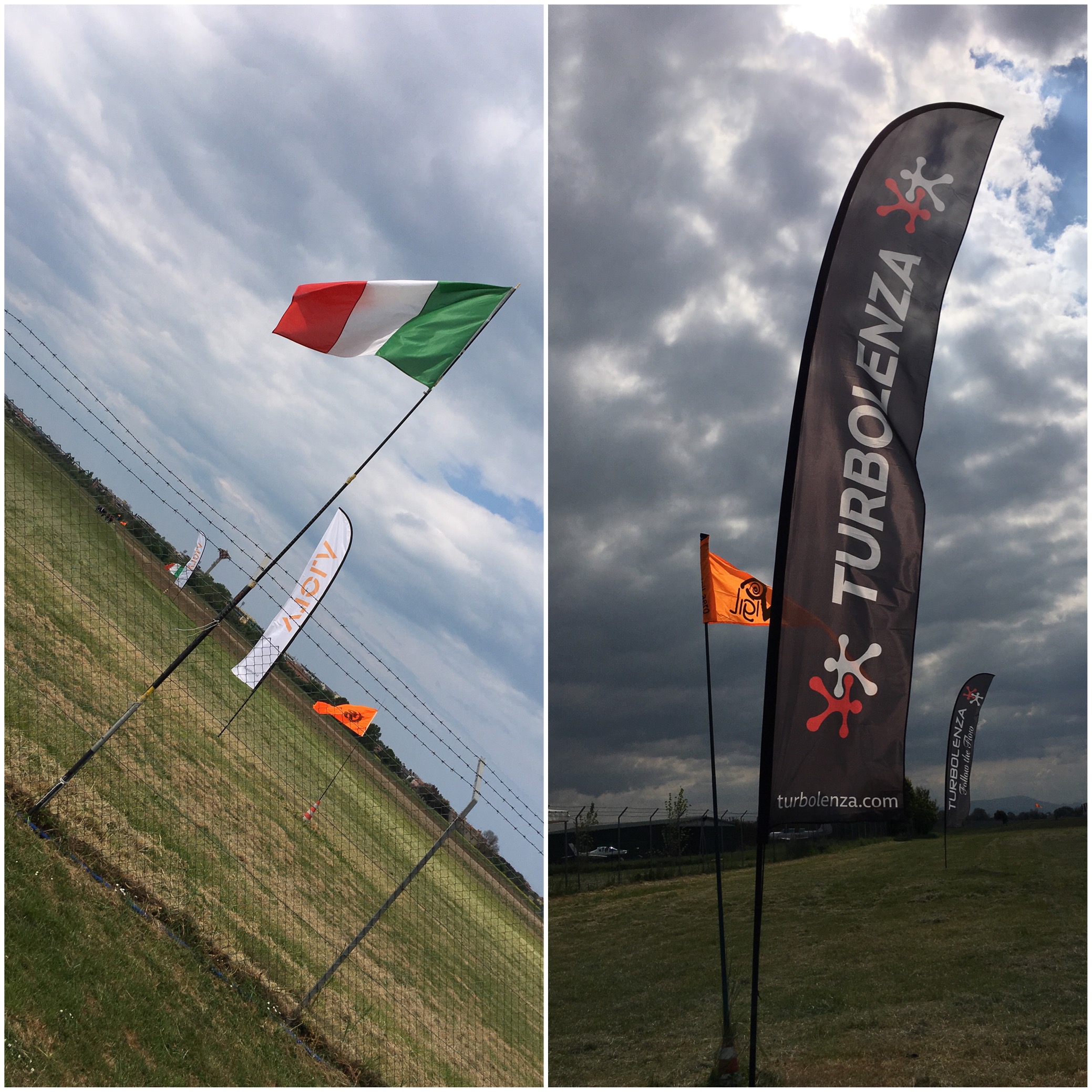 Words by Tim Porter:
During Easter weekend 14-17 April 2017 Fano DZ situated on the beautiful Adriatic coastline hosted for the 3rd year ISSA World Series Speed Skydiving Competition & for the 1st time the Italian Nationals in Speed Skydiving. The location of this DZ is perfect as the Aeroplane almost always runs from sea to land thus skydivers have an excellent reference for their 90 degrees to the flight run (beach down one side) increasing their safety, whilst they fly as fast as they possibly can towards earth they can also cover some distance across the sky. Speed skydiving attracts individual participants ready to share information's on safety & techniques.
Skydivers arrived Friday for pre competition training jumps. 14 competitors from 6 countries entered including 6 Italians for their separate Nationals run along side the ISSA meet. Saturdays brilliant weather allowed us to complete 6 rounds, after a slow start on Sunday due to low cloud & wind the final 2 rounds were completed shortly followed by the prize ceremonies.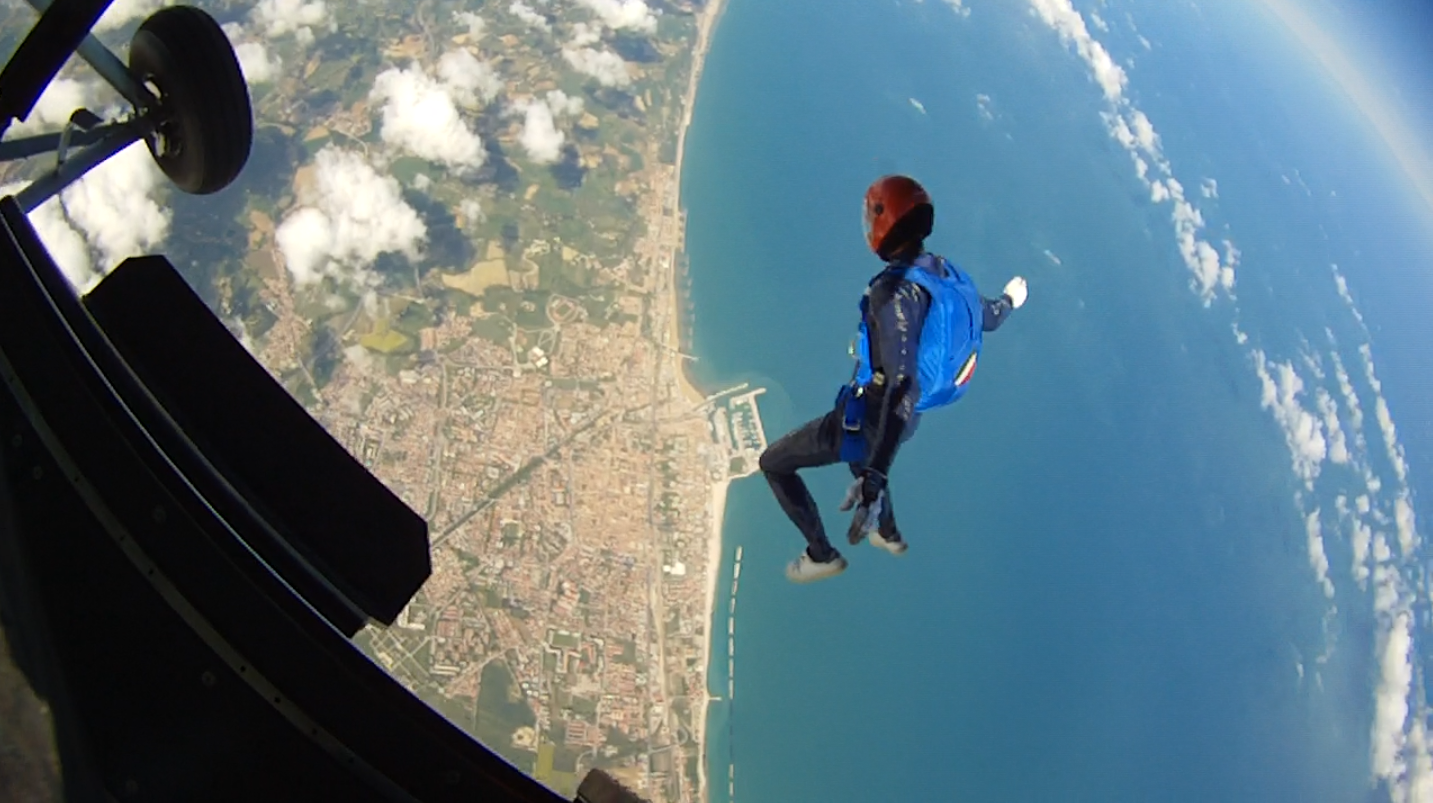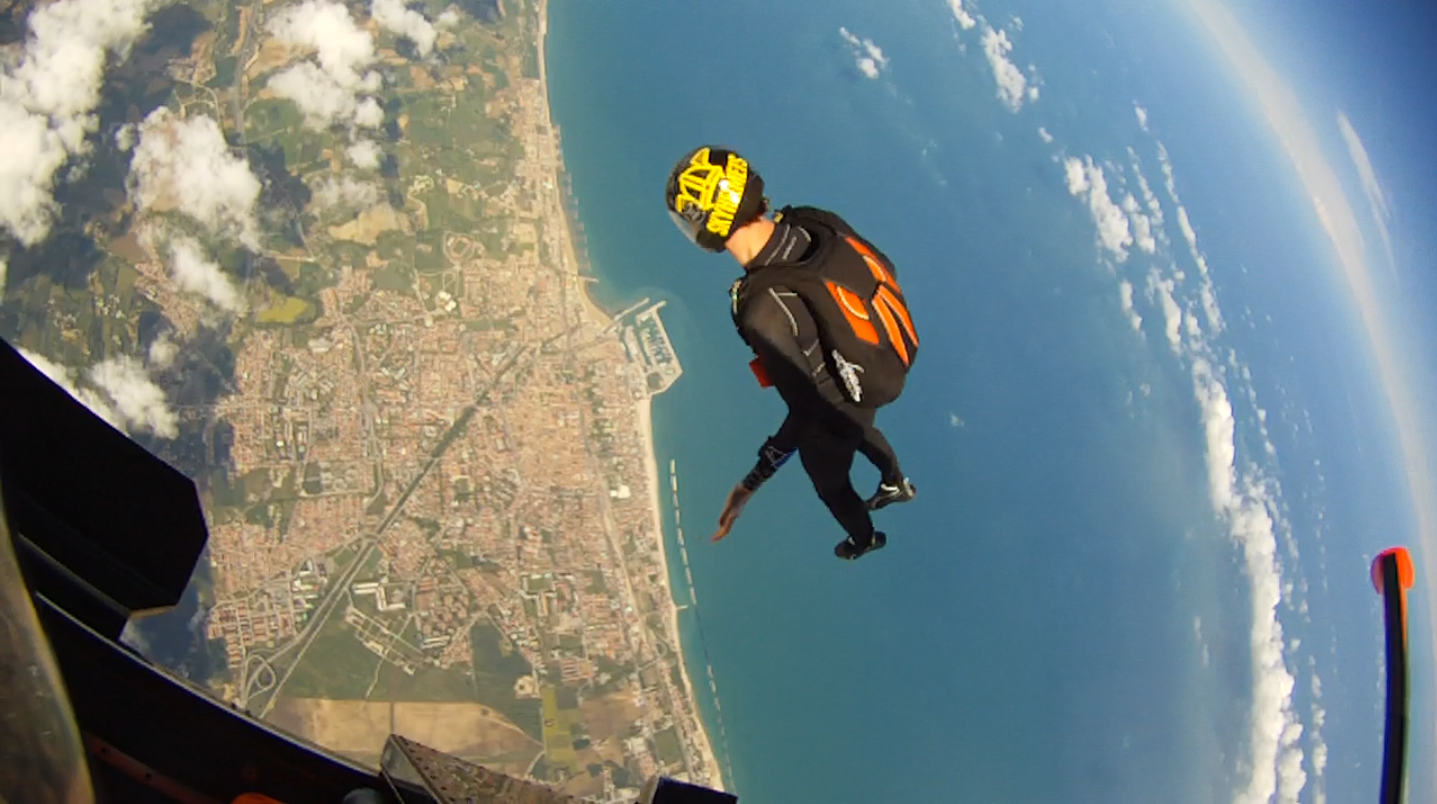 Podium 1st ISSA World Series Event 2017
The ISSA Competition was won by Max Herd from GBR who breezed 1st place on the podium with 502.68 average being joined in 2nd place by Rienhard Wiesenhfer AUT 430.17 average & Marco Hepp GER in 3rd place with an average speed off 423.19 (avg of best 5 jumps/rounds).
The competition for 1st & 2nd place in the Italian National Championships was tight with Stefano Celoria winning with an average off 401.18 & Giuseppe Tresoldi close behind with 400.00 average. Carmine Corte Della achieving 3rd place with 388.05 average.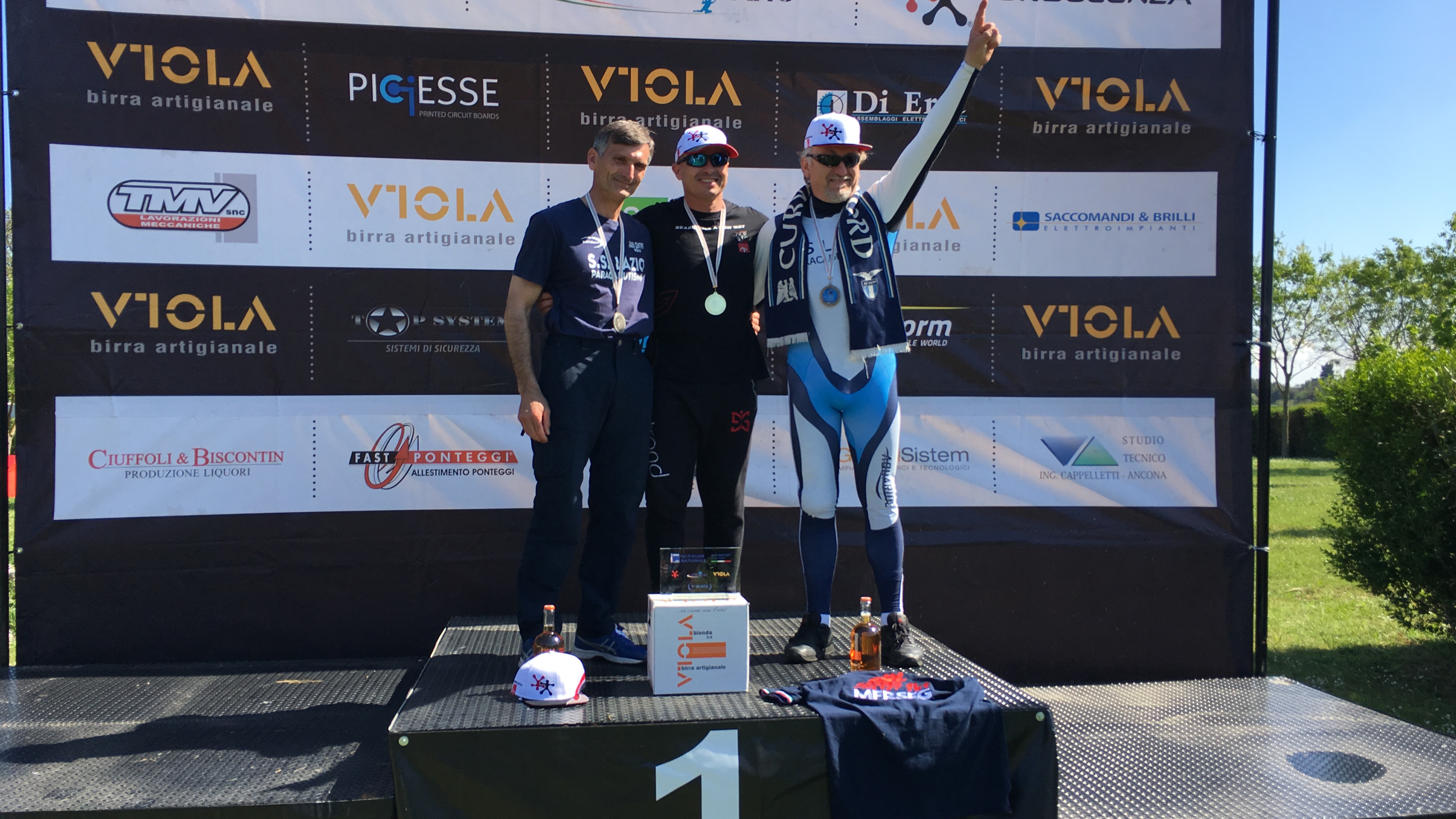 I would like to thank DZ Fano directors Mascio, Livio & Daniele (Turbolenza) for supporting this competition during the past 3 years allowing it to become an Italian National Competition. Special thanks to Arnold Hohenegger Chairman of the ISSA who without his active input this discipline wouldn't have grown into what it has become. Last but not least I like to thank the Chief Judge Mario Fabretti & Meet Director Franca Mancino.
Competitors and Officials

Results