Words by Henrik Raimer
The last event of the year of the ISSA World Series 2016 was held in Gryttjom, Sweden, between the 17-19 of June. 9 contestants were entered in the event. Unfortunately there were a couple of late dropouts, including reigning Champion Marco Wiederkehr. This making it impossible for him to defend his title and a new Champion would be named.
It had been clear blue skies and a smiling sun at the DZ all week leading up to the event, but as the competition drew nearer so did the rain. All of Friday and Saturday were washed away and the contestants found other ways to entertain themselves. Some went exploring the nearby town of Uppsala whilst others remained at the DZ.
| | | |
| --- | --- | --- |
| | | |
| Friday and Saturday weatherhold. | | On Sunday Blue Skies and 6 rounds of 8 completed |
Sunday came, the winds were good, the skies once again blue with a shining sun, showing Sweden at its best. Stockholm Skydiving Club and their Twin Otter prepared for the first load of the day, with all seven contestants on board. High efficiency and a fast plane made it possible to complete six rounds before the competition ran out of time. Michael Lovemore (GBR) once more showed how fast he is, taking command of the competition early on. On the fifth round of the day he became the first ever to pass 500km/h over Sweden, landing the fastest jump of the day with 501,70km/h. Michael won the event without ever being challenged in the lead. The real fight turned out to be for places two to four. Who held which place changed with every round. When the results from the last round were in, it stood clear that second place went to James Parker (GBR) closely followed by Henrik Raimer (SWE) in third place and Daniel Hagström (SWE) in fourth place. Two contestants, James Parker and Henrik Raimer set a new personal best speed during the event.
| | | |
| --- | --- | --- |
| | | |
| Gryttjom local matators Daniel Hagström and Henrik Raimer | | James Parker GBR Silver, Mike Lovemore GBR Gold, Henrik Raimer SWE Bronze |
As this was the last event of the ISSA World Series 2016, two prize giving ceremonies where held. After the top three of the Gryttjom event where honoured it was time to present the overall results in the series. Third place went to Thomas Christof (AUT), second place went to Alexander Diem (AUT) and Michael Lovemore (GBR) snatched the first place becoming the 2016 ISSA World Series Champion. Since Marco, who was supposed to bring the prize (a sword passed from the old champion to the new each year) couldn't make it, Michael was presented with a temporary substitute, an IKEA kitchen knife.
| | | |
| --- | --- | --- |
| | | |
| Peter Törnestam handing over the substitute trophy to Michael Lovemore | | Michael Lovemore GBR, ISSA World Series Champion 2016 |
Live-Results
ISSA World Series Overalls 2016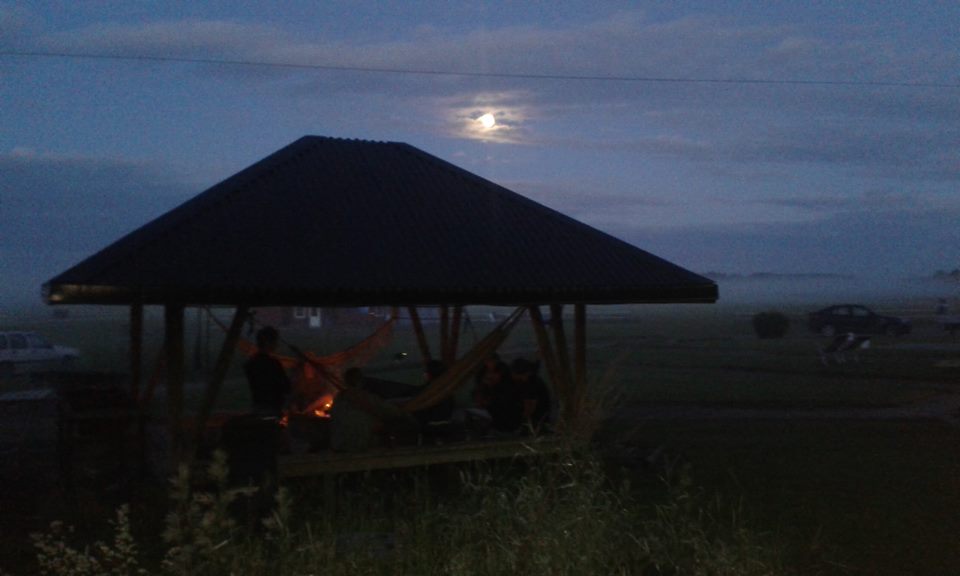 Midsummer Fullmoon over DZ Gryttjom