[pb_row][pb_column span="span6"][pb_text el_title="2nd World Series Event 2013" enable_dropcap="no" appearing_animation="0" ]
The 2nd event in the Speed Skydiving world series of 2013 at Sibson saw a number of achievements including 5 personal bests and Marco Widi Wiederkehr set a Dropzone record of 515.09kmh that is going to be hard to beat. This is also the fastest jump ever in the UK.
14 Competitors were at Sibson from 5 different countries and the Dropzone were very accommodating and helped make it a great competition and apart from a slightly late finish it was completed without any problems.

Again Larsen and Brusgaard generously donated three devices as prizes and Jedi Airwear sponsored a hoodie and Rash vest too.

At the beginning of the competition it looked like Simon Brentford and Tim Mace would be battling for 3rd place, but Simon had a slower than typical 3rd round which was followed by three OBs and he couldn't recover so Tim, who is relatively new to speed skydiving, took a solid 3rd place.

Reinhard showed himself to be an impressively consistent and capable speeder with 6 great jumps all within 16kmh of each other which achieved a well deserved 2nd place.

Marco again showed his dominance of Speed Skydiving by posting the three fastest rounds of the competition. Unfortunately due to severe flooding at his home in Switzerland Marco had to leave the competition to return home after only completing 4 rounds, one of which was an OB, but it was more than enough to convincingly win yet another Speed World series competition. Our sympathy is with Marco who sustained a lot of flood damage to his home and local community, we hope that you can recover from this soon.

Kate Charters the BPA Judges Coordinator is looking to the future and will be creating a BPA Speed Skydiving judge rating so was kind enough to provide a judge and downloader in the form of Frank Mallabone, who did a fantastic job right from the start. It can get confusing and technical at times downloading and judging so a big thank you goes to Frank for keeping a cool head for his first Speed competition and to Kate for being there to support Frank and the competition. I look forward to working with the BPA to create some Speed judges.

I'd like to thank the ISSA for giving me the opportunity to run a World Series event. Thank you to UK Parachuting for running a slick professional operation and supplying an extra aircraft to ensure enough capacity. Again also a big thank you to Larsen and Brusgaard for their ongoing support.

Last but not least, thank you to the competitors for coming to Sibson and making it a thoroughly enjoyable competition, for supporting me and making my job easier.

Michael Lovemore

[/pb_text][/pb_column][pb_column span="span6"][pb_image el_title="Competitors Sibson 2013" image_file="http://www.speed-skydiving.com//images/competitions/issa/2013/Sibson/Sibson6.jpg" image_alt="Competitors Sibson 2013" image_size="fullsize" link_type="url" image_type_url="http://www.speed-skydiving.com//images/competitions/issa/2013/Sibson/Sibson6.jpg" open_in="current_browser" image_container_style="no-styling" image_alignment="inherit" image_effect="no" appearing_animation="0" ][/pb_image][pb_image el_title="Winners Sibson 2013" image_file="http://www.speed-skydiving.com//images/competitions/issa/2013/Sibson/Sibson2.jpg" image_alt="Winners Sibson 2013" image_size="fullsize" link_type="url" image_type_url="http://www.speed-skydiving.com//images/competitions/issa/2013/Sibson/Sibson2.jpg" open_in="current_browser" image_container_style="no-styling" image_alignment="inherit" image_effect="no" appearing_animation="0" ][/pb_image][pb_image el_title="Team Germany at Sibson 2013" image_file="http://www.speed-skydiving.com//images/competitions/issa/2013/Sibson/Sibson4.jpg" image_alt="Team Germany at Sibson 2013" image_size="fullsize" link_type="url" image_type_url="http://www.speed-skydiving.com//images/competitions/issa/2013/Sibson/Sibson4.jpg" open_in="current_browser" image_container_style="no-styling" image_alignment="inherit" image_effect="no" appearing_animation="0" ][/pb_image][pb_image el_title="Checking the Judge at Sibson 2013" image_file="http://www.speed-skydiving.com//images/competitions/issa/2013/Sibson/Sibson5.jpg" image_alt="Checking the Judge at Sibson 2013" image_size="fullsize" link_type="url" image_type_url="http://www.speed-skydiving.com//images/competitions/issa/2013/Sibson/Sibson5.jpg" open_in="current_browser" image_container_style="no-styling" image_alignment="inherit" image_effect="no" appearing_animation="0" ][/pb_image][/pb_column][/pb_row][pb_row][pb_column span="span6"][pb_row]][pb_column span="span12"][/pb_column][/pb_row][pb_column span="span6"][/pb_column][pb_text]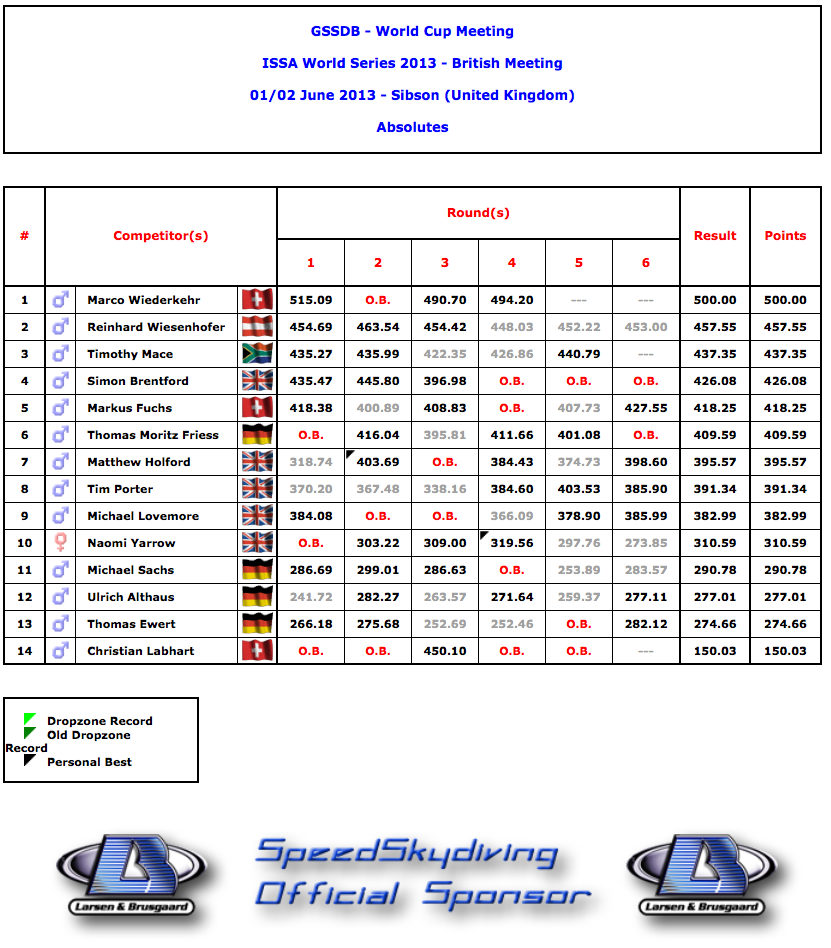 [/pb_text][/pb_column][/pb_row]